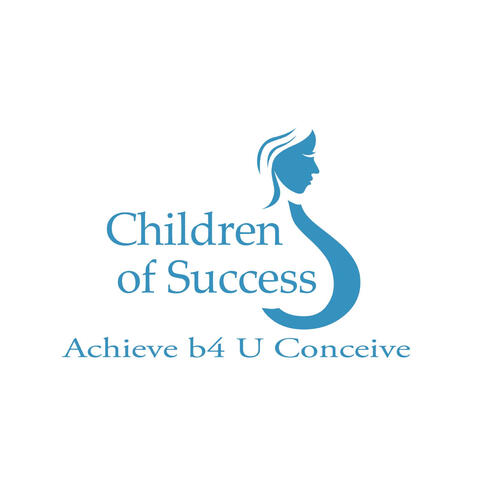 children of success
Welcome to the digital home of Children of Sucess. We are a South African NPO that aims to reduce poverty through the fight of teenage pregnancy. Why fight teenage pregnancy you may ask? Because 95% of teenage births happen in low-to-middle income households thus becoming one of the main contributors of the never ending cycle of poverty.

We aim to achieve our goal of reducing teenage pregnancy, and consequently poverty, by bringing leadership and personal well-being seminars and workshops to the youth - workshops which mainly address teenage pregnancy, mental health, education, entrepreneurship, financial literacy, and leadership.
Our services
Since its launch in 2014, Children of Success touches 15000 lives per year. The organisation primarily impacts black youth aged 14 to 23 years of age, who are based in township and rural areas. However, the organisation does extend its reach to those of various ages and races who may be based in suburban areas, as and when opportunity arises.

The main offerings of the organisation are:
Inspirational seminars that mainly cover teenage pregnancy, mental health, education and entrepreneurship. Workshops that are focused on sexual well-being, financial literacy, innovation, leadership skills, and emotional well-being.Provision of educational material focused on education, sexual health, financial literacy and entrepreneurship.
Secondary offerings are:
The provision of food and clothing to charitable organisations, particularly orphanages.The provision of sanitary wear to pupils from disadvantaged backgrounds.Hosting events where the youth can showcase their talents. Educational seminars for disadvantaged communities.
About us
Children of Success, widely known as COS, is a NPO that was established in 2013 by young entrepreneur, Tsepiso
Makhubedu; mental-illness speaker, Ayanda Khoza and then psychology student, Matsepo Nkosi. It was launched with the aim of alleviating poverty by reducing the plight of teenage pregnancy through equipping the youth with essential soft and hard skills – hence its slogan, "achieve before you conceive".

Vision:
Our vision is to create a generation of individuals that achieve before they conceive – a generation that is set in the thinking that the prosperity of this country is dependent on their own individual actions above all else.

Mission:
Children of Success aims to utilise the power of personal development measures such as seminars , workshops and talent development platforms to create a new type of economic and social participant - one that will have a meaningful contribution to the prosperity of South Africa and Africa as a whole.
Here is a list of our major projects:

1. In the year 2013, Children of Success planned and executed a major flashmob at the mall in Alexandra township where the youth of the township obtained a chance to showcase their skills while creating awareness about teenage pregnancy.

2. In 2014, COS entered into a partnership with the JSE listed company, York Timbers. As part of their enterprise development programme as well as their CSI initiative, York Timbers made a financial donation to COS that were to be used to educate the communities and schools around the Sabie and Pilgrim's rest areas. In total, 1324 lives were directly impacted through educational seminars. This initiative also included partnerships with the Mpumalanga division of LoveLife and GRIP as well as Sabie SAPS and renowned HIV/AIDS awareness speaker, Lebogang Motsumi.

3. Due to the success of the abovementioned initiative, in 2015, Children of Success partnered up with York Timbers again. Once again, this was done through York Timbers' enterprise development programme. The company gave COS financial support that funded a series of workshops at Memezile Secondary School as well as Pilgrim's Rest Secondary School. These workshops aimed to equip the matric learners with the knowledge and skills that they needed to create a technological innovation that would meet the socio-economic needs of their communities. The learners created groups and presented their incredible ideas to COS and York Timbers. They all received prizes for their participation. The competition was covered in the media by GPS News.

4. Also in 2015, COS had a special project that entailed conducting continuous developmental workshops at SOS Children's Villages, particularly the one located in Kamagugu township. SOS Children's Village was so pleased with the work done that they awarded COS a certificate of appreciation at their annual awards ceremony.

5. In 2015-2016, Children of Success ran a very successful social media campaign with the hashtag #Achieveb4uconceive. This campaign saw hundreds of young individuals writing their message to the youth about the importance of succeeding educationally, professionally/entrepreneurially before becoming parents.

6. COS hosted a concert for those who are passionate about the performing arts. Many young people from the Mbombela area attended the event held at the Nelspruit Civic Centre to showcase their talents and support their peers.

7. In 2016, COS hosted a charity drive at Cayotes Lounge in Nelspruit. The aim of this event was to encourage the community to donate clothing, toys and food parcels to children's orphanages. The event was a major success with individuals coming out in numbers to support and donate while still enjoying the nightlife - it brought a fresh twist to donating; showing people that one can do good even while partying.

8. COS founded a online talk show called #COStalks which consists of a series of interviews with real-life teenage mothers. The aim with this talk show is to educate young people about hardships of teenage pregnancy - straight from the first-hand account of teenage mothers/fathers. The interviews of the show have obtained hundreds of views. Watch some of the episodes here.

9. In 2017, once again in its efforts to show the community that one can give while partying, COS partnered up with the events management company that hosts the notorious Nelspruit Music Garden, to host a social event called "The Give Back Initiative". Once again, clothing, food parcels and toys were donated. These were taken to various orphanages around the Mpumalanga area.

10. In the aim to directly impact at least 15000 lives per year, COS visits many highschools in the townships and rural areas in Mpumalanga. These outreaches take place in the form of 2 hour inspirational seminars that mainly cover teenage pregnancy, education, entrepreneurship and mental health. Apart from its own speakers, COS normally seeks out the public speaking services of young leaders in the community. In the past, outstanding young people such as Lebo Malope, Lebo Motsumi, Mfundo Nyambi and many others have delivered talks during these outreaches.

At COS, we often say that: "we do it for the cause (spelt COS), not the applause" so we tend to shy away from the lime-light. However, here is an article written about us.


A BIG THANK YOU to the great sponsors and partners that have assisted us in creating a better world thus far: